CAU (Chicago Acoustic Underground) and CAUDog Records are carrying on CAU's strong reputation of supporting the city's best original acts– and adding a twist. Coming up is CAU's 1st World Music Showcase Featuring Alfonso Ponticelli, Nino Arobelidze, Goran Ivanovic Trio, Sandra Antongiorgi on February 27, 2015 at Mayne Stage. CAU is mostly known for songwriters and pop/rock, yet is expanding its boundaries to recognize some of the city's best musicians reflecting influences from around the globe.
CAU recognizes that world musical influences represent a rich tapestry of rhythms, melodies– bringing together four geniuses on February 27th
February 27, 2015 | Show Starts 8:00 pm (7:00 pm DOORS)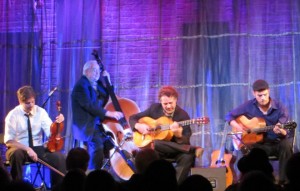 Alfonso Ponticelli and Swing Gitan is Chicago's premier gypsy-jazz band.The group plays the 1930s-style music of guitarist Django Reinhardt — foot-tappin' swing played on acoustic instruments. It's a blend of the jubilant swing of early jazz with the feisty passion of gypsy music, plus a strong dose of guitar pyrotechnics and virtuosic improvisation.
Formed in 2001, Swing Gitan features bandleader Alfonso Ponticelli on lead guitar and a world-class lineup of musicians on violin, rhythm guitar and upright bass, with the occasional special guest. Over the years, they've played with many of the great contemporary gypsy-jazz players from around the world, including Bireli Lagrène, Stochelo Rosenberg, Moreno, Angelo DeBarre and the Robin Nolan Trio.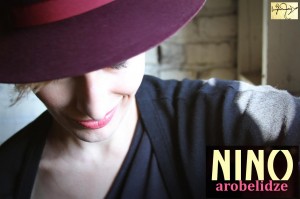 "Nino Arobelidze Creates New Crossroads Between Pop, Jazz, Soul and Damn Good Beat Boxing" writes Hannah Frank (OnAxis Music) "Nino, a U.S./Georgian musician and vocalist who grew up overseas, represents how dynamic, rhythmic and lyrical exploration created beauty with her new album NOMAD. Smooth jazz fans, R&B Hip Hop aficionados, EDM troubadours, genuine rock and roll lovers and spoken word listeners all find themselves sitting appreciatively at the altar of NOMAD".
Hailing from Tbilisi-Georgia, Nino Arobelidze moved to Chicago to make music and develop her sound. While still studying classical vocal performance at DePaul University Music School, Nino became the first vocalist to be an Artist in Residence at the North Shore Hotel in Evanston, where she held a weekly lecture/performance series for three years. Her time is currently occupied with her solo project and her side project- Forbidden Knowledge. Nino's 2014 release NOMAD is co-produced by Pablo Gordy- Ni Fu Ni Fa Records.
Nino's voice is often described as pure and effortless with a timeless vintage twist. While her imaginative phrasing and swagger are reminiscent of a skilled instrumentalist, her treatment of language is driven by the power of words and the magic of subtlety.
Website:http://www.artistecard.com/ninoarobelidze / Facebook: https://www.facebook.com/ninoarobelidzemusic / YouTube: http://www.youtube.com/ninoarobelidze / Twitter:http://www.twitter.com/ninoarobelidze / Instagram:http://www.instagram.com/nino_arobelidze
Goran Ivanovic Trio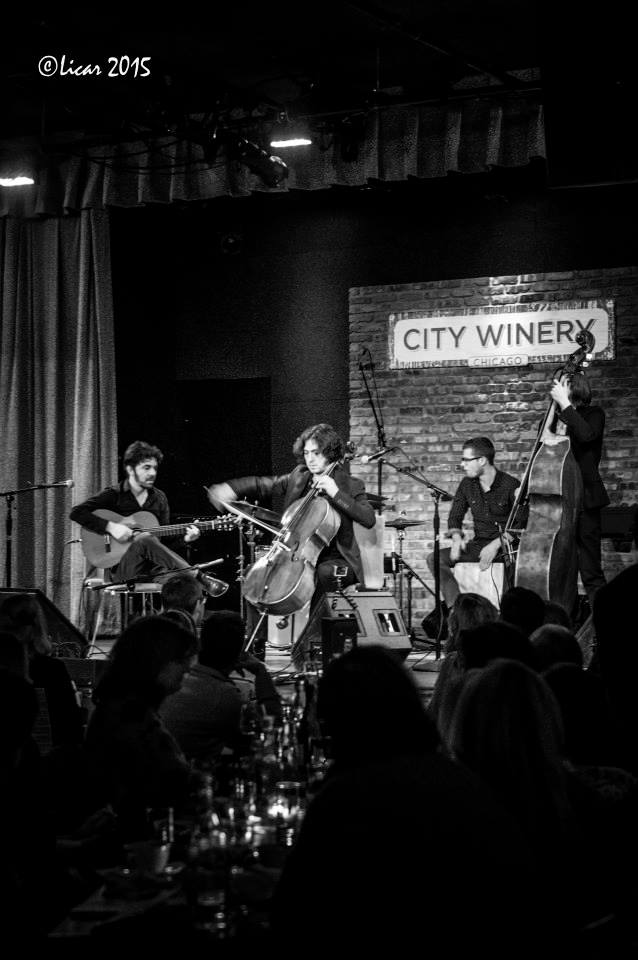 Goran Ivanovic is a native of Croatia, a Balkan country torn by the civil strife that engulfed the former Yugoslavia. The musical son of a Serbian father and a Bosnian Croat mother, he has crossed many boundaries in his life and in his music. While he was studying at the Mozarteum in Salzburg with masters such as Elliot Fisk and Joaquin Clerch, his parents were expelled from Croatia and were granted political asylum in the United States. Since his residence in this country, Goran's broad grounding in Classical music has been enriched by influences of Jazz,Balkan and the World Music. Goran frequently performs at mayor festivals and concert halls in the US,as well as TV and Radio performances.
He has been featured on Chicago Tonight, WTTW,Dame Myra Hess Concert's,848 on Chicago Public Radio. As a leader he has released 6 albums:1999 Guitar Solo, 2001 Macedonian Blues(with Fareed Haque),2005 Seven Boats (with FH),2006Goran Ivanovic Group,2007 Folk Tales (Eastern Blok),2009 Goran Ivanovic and Andreas Kapsalis Guitar Duo.
Goran's music has been published by Lemoine publication's in Paris under direction of grammy winning artist Sergio Assad. Goran has taught as a guest artist at Carnegie Mellon University, Princeton University, Cornell University, University of Michigan,Depaul University,Truman University and has appeared at prestigious events such as Chicago World Music Festival, NY Guitar Festival,NY Jazz Festival,Wall To Wall Guitar Festival as well as legendary Jazz clubs The Blues Alley,Firefly Club,Joe's Pub and Chris Jazz Cafe. His current projects are: Eastern Blok, Grazyna Auguschik Orchestar, Goran with Fareed Haque and Goran with Andreas Kapsalis.http://www.goranguitar.com/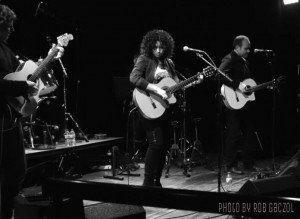 Born into a musical Puerto Rican family, Sandra Antongiorgi is a musician''s musician. Her talent is undeniable, and her singing is raw, powerful, and effortlessly smooth. Versed in both Spanish and English, Sandra has proven herself to be a nimble lyricist who generously delivers unique and seductive performances that are feast of auditory excellence. Website:  www.santongiorgi.com / Soundcloud: www.souncloud.com/santongiorgi / YouTube:  www.youtube.com/santongiorgi / Facebook: www.facebook.com/santongiorgi
$13 online in advance | $10 cash at the door | Ages 18+