Artist Website:
www.brianwalkerband.com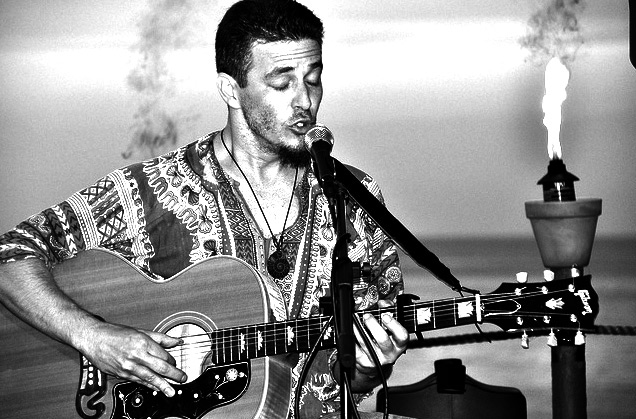 Brian Walker completed an absolutely amazing album with CAUDog Records in 2011, which includes vocals by guest Crystal Bowersox. The duo performs "Mason", a song Walker wrote for his wife Crystal, on the album. The pair has performed this song all over the United States, from Chicago to Nashville and beyond. Learn more about Brian's songs by listening to this wonderful collection of tunes that showcase Walker's rich voice and soulful delivery. Producer Ellis Clark shapes the songs into masterpieces, along with session musicians ranging from Charlie King to Drummer Earl Talbot of Poi Dog Pondering.
Brian Walker has fast become a well known singer/songwriter amongst the Chicago acoustic scene, and far beyond. Originally from Philadelphia, Walker left his job as a Pro-Tennis instructor to begin a soul searching journey across the world. Visiting 42 Countries in 6 years, Walkers insatiable thirst for adventure eventually led him to Chicago, IL. There, in July of 2000, Walker began his musical journey after meeting well known and respected Austin, TX musician Charlie King. "Charlie told me that I could really sing and brought me my first guitar. I instantly became addicted. It was then that I realized creating music and performing live were my true passions in life," he recalls.
Walker's highly anticipated debut album, "Lookin' for Light," was officially released on 01/19/11, CAUDog records. "Looking for Light" has been an interesting trip," Walker says. "We started recording in February, and it's amazing that we're finally finished." Featuring the Talents of seasoned greats, such as Poi Dog Pondering drummer, Earl Talbot, Dan Allen on Guitars, and the phenomenal key strokes of Tommy Linsk, "Lookin' for Light" is a blend of Acoustic Funk and Soul, and raw musical talent.
Recently, Brian has had the great fortune of having his song, 'Mason', on Crystal Bowersox's debut album "Farmer's Daughter", (19/Jive Records, 2010) where the two perform the romantic love ballad as a duet. Although the two versions are very different, (Looking for Light, and Farmer's Daughter) the song's gorgeous lyrical content is unchanged and timeless.
Videos