Fictitious Rock Star to Perform at City Winery, Sunday 10/22/17 at 1:00pm
Unplugged is a new musical and album based on acclaimed novel by local author;
Dayna Clay Project raises awareness, funds in fight against suicide, rape, stigma.
Eclectic Team of Artists, Performers Mounts Book- and Album-Release Benefit Show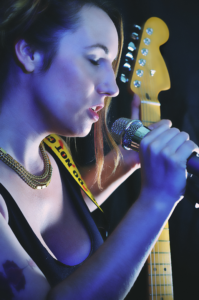 Chicago, IL — When talented yet troubled 27-year-old rocker "Dayna Clay" came into being, little did her creator, Evanston author/performer Paul McComas, suspect that the protagonist of his 2002 debut novel Unplugged would lead him up onstage alongside her.
On Sunday, Oct. 22 at 1:00pm, City Winery Chicago presents the fictitious yet resilient Dayna Clay (in the person of Chicago singer/songwriter/actor Maya Kuper), McComas, and their band in Unplugged: A Survivor's Story in Scenes & Songs, the 90-minute "alt-rock musical" that Kuper & McComas have adapted from his novel. This brunch-time show celebrates the publication of the expanded 15th Anniversary Edition of Unplugged (John Daniel & Company), as well as the release of the Dayna Clay Project's soundtrack album (CAUDog Records).
Show, book, and album all benefit the Rape, Abuse & Incest National Network (RAINN) as well as The Kennedy Forum's mental-health leadership initiatives.
"A tale of healing and hope inspired by Kurt Cobain's tragic story." – Chicago Tribune

Critic's Choice, Theater & Performance: "An original, passionate, witty work that confronts the conundrums of transformation, Unplugged bridges the gap between stripped-down rock and theatrical storytelling." – Chicago Reader

"Unplugged isn't about rock 'n' roll; it is rock 'n' roll."
– John Doe, founder/frontman/bassist of famed L.A. punk band X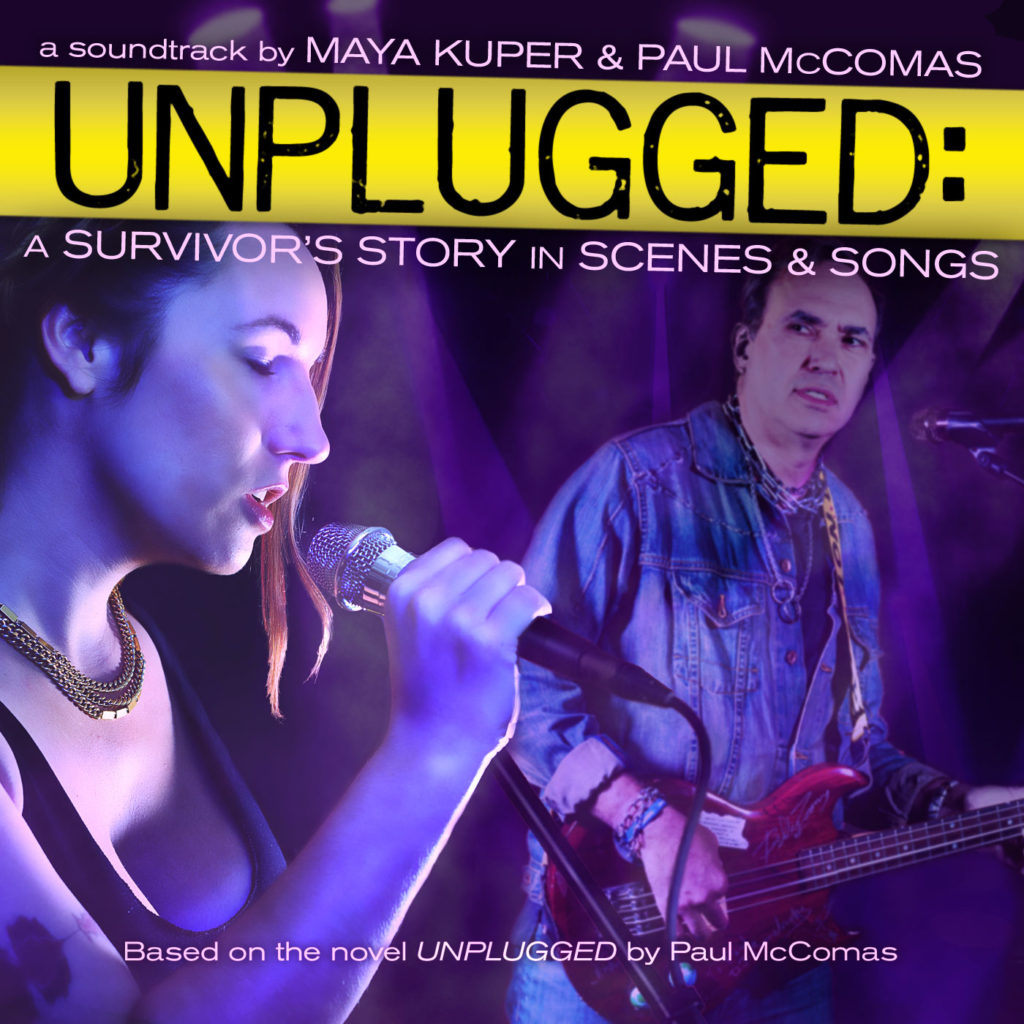 DETAILS
Date: Sunday, October 22, 2017, 1:00pm CST
Billing: Unplugged: A Survivor's Story in Scenes & Songs benefit show
Performance of the 90-minute (plus Intermission) Kuper/McComas "alt-rock musical"
Album release: Unplugged: A Survivor's Story in Scenes & Songs Soundtrack
Book release: Expanded 15th Anniversary Edition of the novel Unplugged
Location: City Winery, 1200 W. Randolph St., Chicago IL 60607
Venue Phone: 312.733.9463 / Box office: 312.229.5991
Venue Event and Ticket Link: http://bit.ly/DaynaClayBandCWC
Tickets: $10 in advance; $15 at the door (General Admission, All Ages)
Facebook: http://bit.ly/rockagainstrape22
Official Website for the Dayna Clay Project: www.unpluggedthemusical.com
ABOUT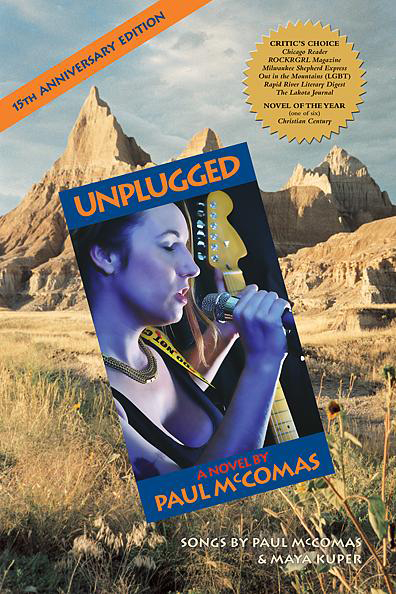 Unplugged chronicles the bumpy journey of childhood-rape survivor and rising rock star Dayna Clay: away from suicide—and her career; across the stark proving-ground of the South Dakota Badlands; out of depression; and into self-discovery, full embrace of her bisexuality, and love.
Although Dayna's story is a work of fiction, Unplugged addresses issues that are all too real. Kuper & McComas' Dayna Clay Project presents the show (appropriate for age 12 to adult) as an awareness- and fund-raiser for the Rape, Abuse & Incest National Network (RAINN), the nation's largest anti-sexual-violence organization (on whose National Leadership Council, and Speakers Bureau, McComas serves), and The Kennedy Forum, former Congressman Patrick J. Kennedy's mental-health organization, which works to combat stigma, educate the public, enforce parity for mental health care, and support scientific research and public policies to improve and enhance brain health. (Kuper & McComas have served as event Co-Chairs and are active Forum members.)
"I made the novel's heroine 27 years old for a reason—actually, for four reasons: Kurt, Janis, Jimi, and Jim. But—Spoiler Alert—Dayna makes it to 28…and beyond." – McComas
Fifteen years ago, both the novel and a short-form, embryonic version of the musical garnered glowing reviews and seven Critic's Choice selections. The greatly expanded new show and its soundtrack album feature a dozen Kuper/McComas songs, all written in the candid and courageous voice of Clay, that vividly tell her sometimes-harrowing yet ultimately inspiring story.
"The music that Maya and I wrote for Dayna—or that Dayna wrote through us?—is varied," McComas says, "comprising nearly as many genres as there are songs. The whole show is super-eclectic: adapted from a work of literature, it features original music and dramatic scenes, as well as the projection of short movies shot on location in the Badlands. There's even a live modern-dance number."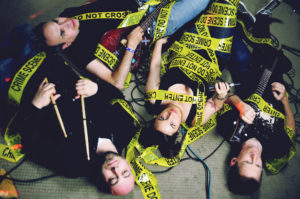 The fictitious heroine's real-life band comprises Kuper (lead vocal and keyboards), McComas (backup vocals and bass), Mike Holden (guitar), and Justin Marsh (drums). Kuper portrays Clay, while McComas and Chicago actor Megan Corse keep busy filling out the three-person cast of seven characters. The show also features dancers Laura Migas and Andre Bellos, plus short movies by McComas and Spencer Parks.
Says Dan Conroe, the venue's Marketing Director: "City Winery believes in the power of music and art to bring people together to affect positive change, and Unplugged is a natural fit. We're honored to have our stage used to draw attention to mental illness and sexual assault with a positive, uplifting message."
Adds Kuper: "Join us as we raise funds and awareness to prevent suicide, fight stigma, and Rock Against Rape!"
Audio of Unplugged Soundtrack: http://daynaclay.bandcamp.com
Links to Beneficiary Organizations:
RAINN https://www.rainn.org/
Kennedy Forum: https://thekennedyforum.org/
For additional press information, contact: Hannah Frank, Publicist, CAUDog Records at cau.
###