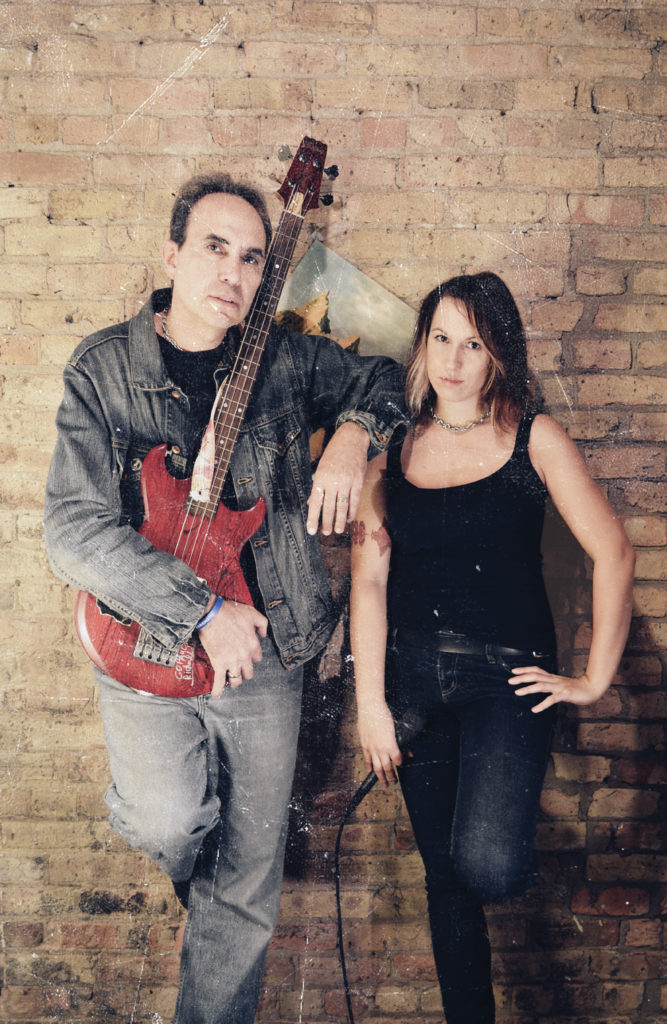 Fictional character. Real music. Vital causes.
"Dayna Clay" is a 27-year-old rock star, battling depression, suicidal thoughts, and post-traumatic stress in the wake of an abusive childhood. She's the heroine of Paul McComas' acclaimed 2002 novel, Unplugged. Although Dayna is a fictional character, her story addresses issues that are all too real.
The Dayna Clay Project brings Unplugged to life on stage in an original alt-rock musical. Featuring songs by Maya Kuper and Paul McComas, UNPLUGGED: A Survivor's Story in Scenes & Songs chronicles Dayna's bumpy journey out of depression, through the South Dakota Badlands, and into self-discovery, healing, full embrace of her bisexuality, and love.
All proceeds from the Dayna Clay Project's performances benefit the Rape, Abuse & Incest National Network (RAINN)'s National Sexual Assault Hotline, as well as The Kennedy Forum, which works to enforce parity for behavioral healthcare and eliminate the stigma of mental illness. Join 
Maya
 Kuper and Paul McComas as they raise funds and awareness to prevent suicide, fight stigma, and Rock Against Rape!
 
Press:
"Critic's Choice in Theatre/Performance…The piece uses original rock music and monologues to trace the recovery of suicidal bisexual rock chick Dayna Clay, who abandons her career midgig and takes a trip to the Badlands, where she reconnects with her love for music and life…The earnest, principled UNPLUGGED bridges the gap between stripped-down rock music and theatrical storytelling." – Kerry Reid, Chicago Reader
The musical version of UNPLUGGED sketches the protagonist's inner and outer journey. A survivor of rape and other abuse, Dayna channels her roiling trauma into anthems for her young fans while careening toward self-destruction. The UNPLUGGED performance begins on a cynical note with "Fireproof Storage," whose lyric laughs at the walls we shelter behind…The songs and the story they convey have universal resonance and a message of social justice." – David Luhrssen, Milwaukee Shepherd Express
"…Paul McComas and singer
Maya
Kuper will tackle serious, relevant issues during their performance
UNPLUGGED
…but the way they present those problems will be far from conventional…Using theater and rock music, McComas and Kuper show Dayna's internal battle to overcome past sexual violence and to heal." – 
Brian Keogh, Marquette Tribune
"Part play, part musical, part spoken word — most of all an expose on a compelling humanitarian issue,
UNPLUGGED
…turns preconceived notions of theatre upside down and inside out." – 
Hannah Frank,
 On Axis Music
Hear the music of the Dayna Clay Project on 
Maya
 Kuper & Paul McComas'
UNPLUGGED: A Survivor's Story in Scenes & Songs
soundtrack album, released October 2017 on CAUDog Records.
Listen Here.